Blazing Texas heat, overworked air conditioner. I'm working from home about half the time, and my dogs want in-and-out, in-and-out, every hour that I'm here.
That's my normal summertime routine, and I'm used to it, but I realize that it's crazy. I decided to count the number of times in a day that I stop what I'm doing to either open or close the back door.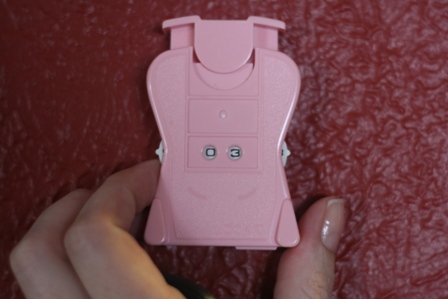 I used this knitting row katcha-counter, and I faithfully clicked every single time I had to walk to the back door for a dog.
Here's a slice of how this normal summertime day went:
7 am – I'm just waking up, Abe wants out. Counter = 1
7 – 10:45 am – Door stays open, no activity.
10:45 am – Door closed, a/c on. Abe and Tippy are outside.
10:46 am – Abe and Tippy in. Counter = 2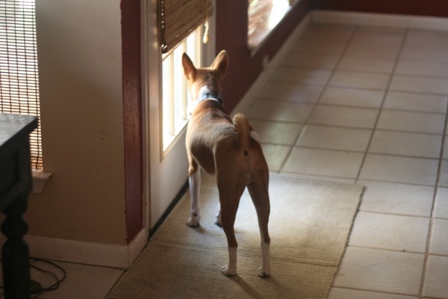 10:48 am
– Tippy acts like he wants out, false alarm. Counter = 3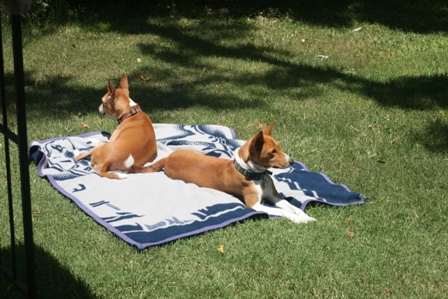 10:50 am
– Ike and Tippy out to work on their tans. Counter = 4
11 am
– Ike in. Counter = 5
11:20 am
– Tippy in. Counter = 6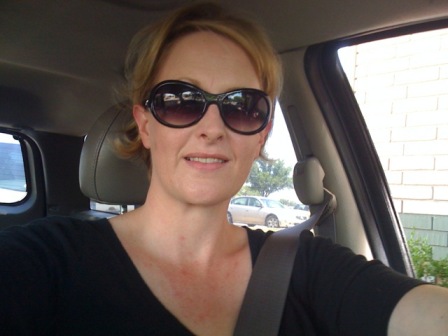 11:50 am
– All dogs in, I leave the house to run errands.
1:30 pm
– I'm home, all dogs out. Counter = 7
1:51 pm
– I'm trying to eat my lunch, but I stop to let dogs in. Counter = 8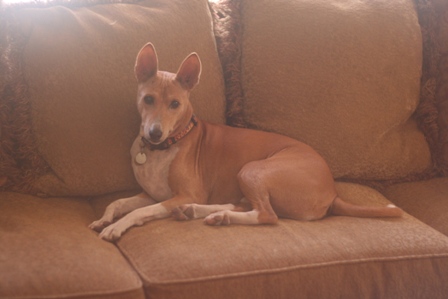 2:10 pm
– Ike is sweet.
2:11 pm
– Abe and Tippy out. Counter = 9.
2:13 pm
– Ike says he wants out, false alarm. Counter = 10
2:22 pm
– Tippy in. Counter = 11
2:30 pm
– Tippy gets really worked up about something in the backyard and MUST GO OUT. Counter = 12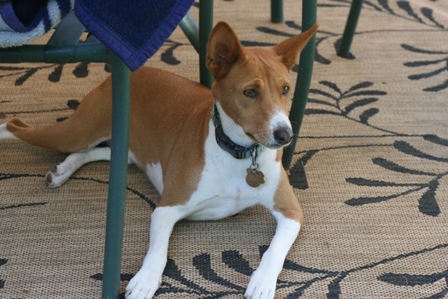 2:30 pm
– Nothing to get worked up about after all.
You get the idea. I was working from home for the rest of the day, so this went on and on. Want to know the grand total?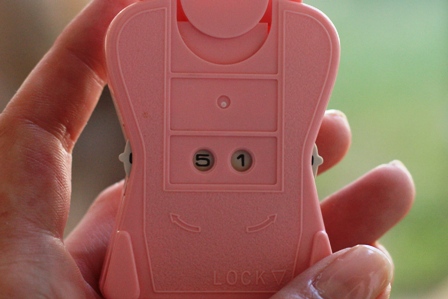 Yes, that says FIFTY-ONE. Fifty-one times that I stopped what I was doing to let a dog in or out. INSANE.
You might be wondering why I don't just tell the dogs "no" when they want to go outside for the tenth time in one hour. That's because I honestly can't tell if they want to go out to pee, or to chase squirrels. Going outside to pee is important.
I realize that a doggie door would allow me to increase my work-at-home productivity by at least a million percent, but installing one is no easy task. My current door won't accommodate one, and it looks like I'll need to cut a hole in a wall instead. All that aside, I can't even be sure the little bastards will use it once it's there.
Here's a cute photo of Abe, since he doesn't appear anywhere else in this post.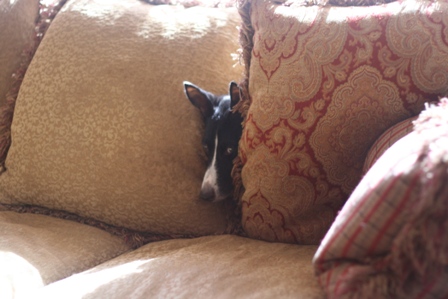 Gotta run. Tippy just shoved the back door open again.