I didn't announce it here, but I recently got Whiskey River back in my home as a foster. I had him the first time back in the spring when he was a 4 month old – do check out this post if you want to be overwhelmed with puppy cuteness. His family just found out that they're moving internationally, and they could not keep him. If he has to bounce back into the rescue system, I'm glad he gets to come back here with me.
Here is a photo of him back in May –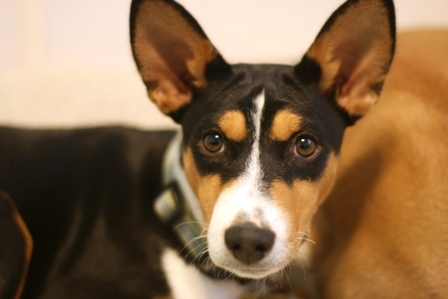 And here he is today, all grown up on his first birthday –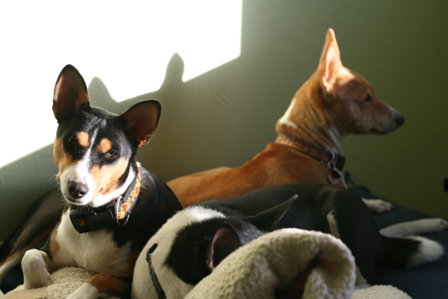 Well, I keep telling him he's grown up today, but I've been around Basenjis long enough to know that he's got another solid year of puppy behavior left to go.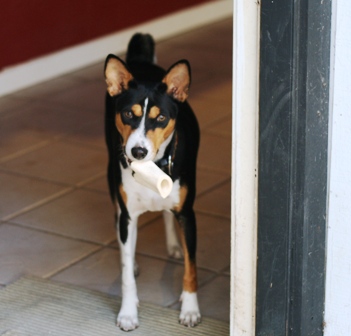 Happy Birthday, Whiskey River! I'm glad you get to spend it here, on the way to your forever home.