Wendy H. is a Basenji Rescue coordinator here in Austin. I went to her house yesterday to drop off some extra doggie supplies I had here. And to smell some puppies.
Wendy is fostering this mama Basenji, named Basil, and her puppies. When Wendy picked up Basil to start fostering her, Basil was very pregnant, and actually started having puppies IN THE CAR, on the way home. She had 6 puppies total, and all six survived! They are now just over 5 weeks old.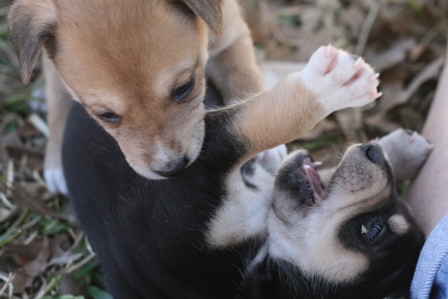 Basil has turned out to be a great mama, and a sweet Basenji. Wendy has already found a forever home for Basil once she's finished feeding and training her babies.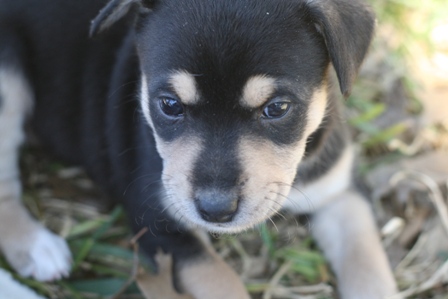 I'm sure this goes without saying. They are insanely cute.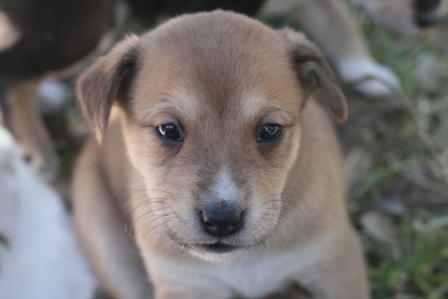 These puppies are half Basenji, half some other breed. I don't think paternity has been 100% determined. It's hard to say how they will look yet, since they're still in that flop-eared piglet stage. Regardless, they will be available for adoption once they are old enough to go to their forever homes.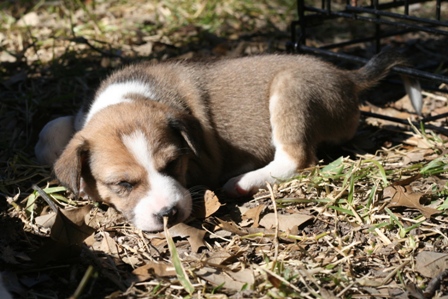 If you're interested in adopting a puppy (especially if you live in Texas), let me know, and I can get you in touch with Wendy. Or you can watch the Basenji Rescue website for more information.