Back in May, I wrote about how I'd started the Couch to 5K (C25K) running program, then in June I mentioned that I was suffering foot pain and had to stop running.
I want to post an update, since I know that some of you (including both of my sisters) have started the program with me.
I stopped running for the month of July, and swam laps instead. I also bought the ugliest pair of shoes I've ever owned so that I could run in the pool. My goal was to keep up the routine and the level of conditioning I had achieved so that I could get running on land again ASAP. I didn't really enjoy swimming. I am a land mammal.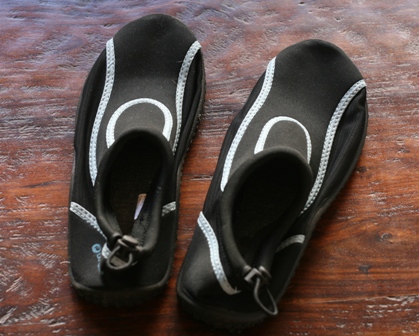 The Ugliest Shoes Ever.
A few weeks ago I decided to give running a try. My foot still hurt, but it had improved some. I started back on Week 1, Day 1 of the program, which involves more walking than running. I honestly didn't know if I was going to run for 60 seconds, then have to limp home. But I was fine!
Since then, I've been moving very gradually through the C25K program. Before my foot injury, I was excited to quickly hit that 5K goal. This time, I'm repeating each week a few times, which seems to be allowing my foot to keep up with the increased impact.
Here in Austin, we've had something like 60 days straight of temps over 100 degrees. I think I'll enjoy running even more when it cools down to, say, a brisk 95 degrees. Ha.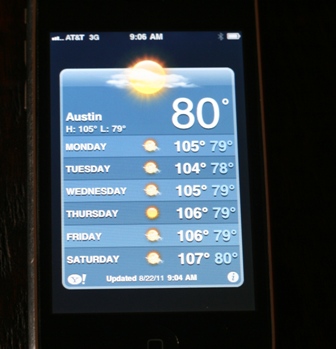 This happy little African dog loves the heat, and doesn't understand why humans complain about it.