So, there's this thing. I used to think it was just an unpleasant part of my personality, but it's a real thing! As in, I can't control it and there are others out there!
It's called Misophonia, literally, "hatred of sound". The most common trigger for misophones* (misophoniacs?) is the sound of other people eating. This isn't just an annoyance to misophones – it can actually send us into a rage. Usually just an inner rage, but a rage, nonetheless.
I learned about this recently at my knitting group. I said something about how I always play music when I have people over to dinner, because I can't stand the sounds of people eating. My friend Steven piped up then, and mentioned a New York Times article he recently read about Misophonia. I pulled the article up on my iPad and lo and behold! I thought it was just me and my sisters with this problem!
Since then, I've talked about this discovery with others, and I've found that I have two close friends with Misophonia. It's funny, because this is a disorder, but we are always delighted to share how much we hate certain sounds. I suppose this is because we've been keeping it mostly a secret our whole lives, and now we get to "own it" because it's actually hard-wired in our brains. Like being right or left handed, and not just being a weirdo.
Turns out that my Misophonia is pretty run-of-the-mill. My triggers are the sounds of people eating (smacking, crunching – geez, I can barely type out the words for it), the sound of liquid glugging out of a bottle, the crinkling of plastic food bags, any sound that is made by styrofoam, the sounds of the letters "S" and "P" together (like the word "s-o-u-p-s", ugh, don't say it), and the sound of dogs cleaning themselves.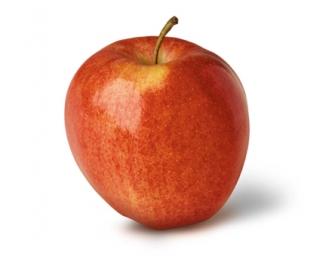 Apples are the worst.
I also have a problem with any song by Creedence Clearwater. It might just be that I really dislike the band, but now that I think about it, it's probably a Misophonia trigger because of the rage I feel. I find myself running to the source of the music and quickly turning it off whenever I hear the first couple of bars of one of their songs.
I'm writing this post in the hopes that another misophone will read this and get the same jolt of excitement I got in learning that this is a real thing. There is no treatment for it or anything, but maybe just knowing that this is a named condition will let us share stories and even laugh about it.
So, what sounds send you into a rage?
*I realize that I probably made up this word.