Lots of crazy stuff going on. I'll try to keep this post as brief as possible, but I could honestly write pages and pages!
In March, YouTube sent a team out here to Austin to shoot some footage on Verypink and how we use video for my business. They've edited a few videos from that footage that include other businesses, but here's the Case Study they did on Verypink –

Shortly after all that excitement, YouTube flew Parker (my friend and producer) and me out to California to take part in a new program called Marketing Ambassadors. We got to visit the YouTube and Google Campuses, watch several great presentations, and eat and eat and eat and eat.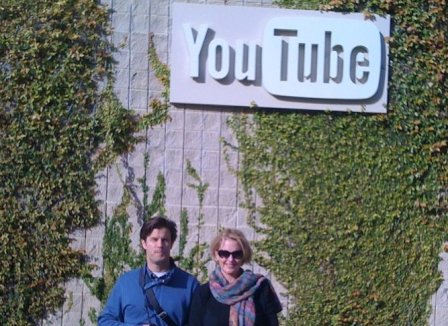 We weren't allowed to say anything about the Marketing Ambassadors Program until today, when Google was scheduled to make the announcement. So at midnight last night, these links appeared in my inbox – New York Times, and Official Google Blog. OMG. Yes, Verypink was just mentioned in the New York Times.
We also participated in a photo shoot with the other Ambassadors. Here's me!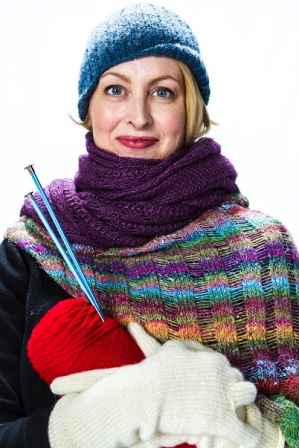 (credit: Bryan Davis Photography)
Parker and I stayed and extra day in California to take a drive down the coast to Monterey. The weather was perfect. Such a great trip.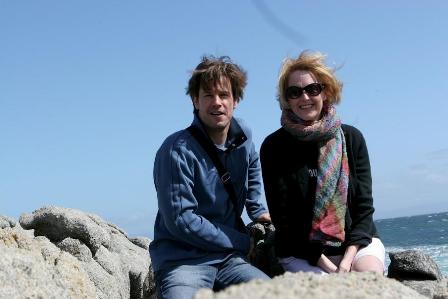 In case you were wondering how my dogs managed while I was away, Chris (my ex) stayed with them. As you can see by this photo, they were FINE. In fact, they were better than fine. In my observations, all of the things that the dogs do that I find annoying, Chris finds clever and adorable.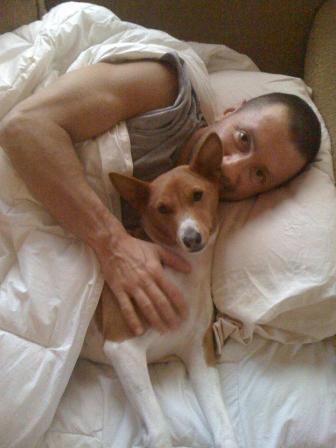 One last note – You might have noticed that I'm wearing a Clapotis in every single photo of me. I highly recommend taking a Clapotis with you while traveling. Not only is it beautiful and warm, but it can go from a shawl to a scarf to a blanket to a pillow, as needed.
Whoops – one more note. I've been kind of quiet here on my blog, but I update to Facebook nearly every day. If you're on Facebook, friend me. I'll friend you back. 🙂