I did an interview earlier this week with LoveKnitting.com, and the blog post just went live today. I'm their "Blogger of the Week". You can see the post here. If you leave a comment on that post, you'll be entered to win a free copy of my Shaker Dishcloth pattern.
Other than that, it's 102 degrees Fahrenheit in Austin, Texas right now (and rising). Brutal! We're all taking it easy this weekend.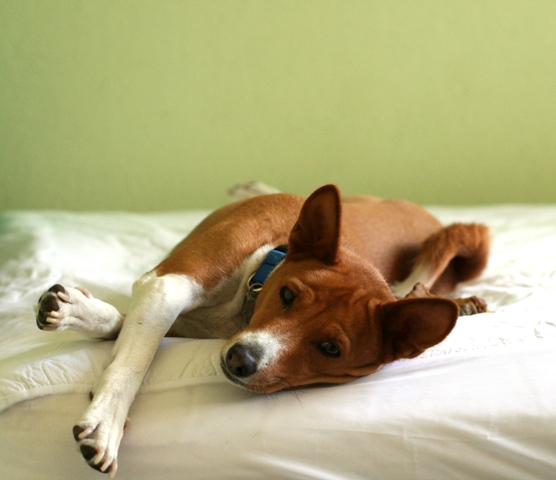 Tippy looks so worried in this photo! He isn't worried about a THING, I promise.