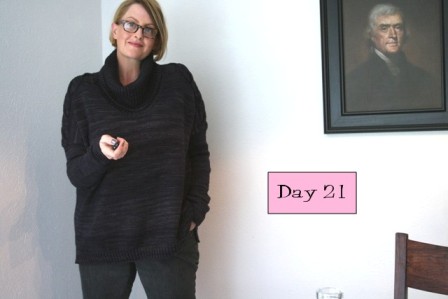 If you follow me on Facebook, you may have seen the photos I've been posting of the progress of my "recreational" knitting project. The sweater is finished, so I'm giving a rundown of all of the photos, showing the progress.
Here is some info about the sweater (and no, I don't have any plans to do a tutorial on this pattern)…the pattern is Cold Breath, knit with Malabrigo Rios in color Pearl Ten. The needles I used are Knitter's Pride Nova Cubics interchangeables. I have some pattern notes at the bottom of the post, after the photos.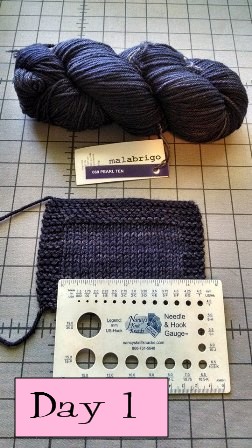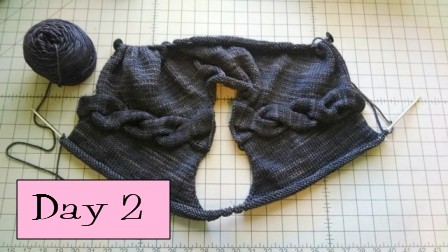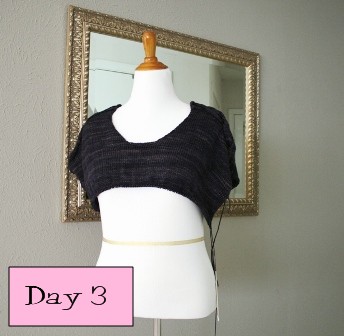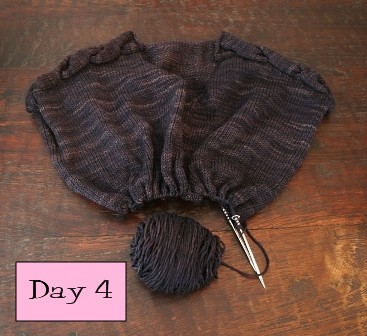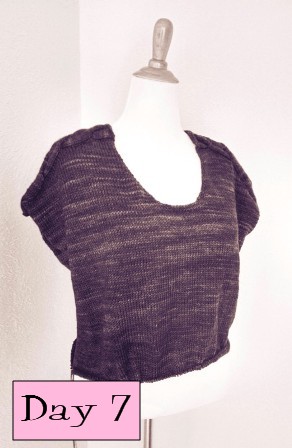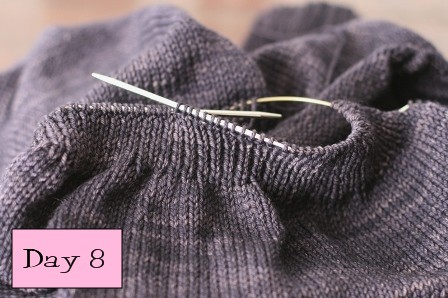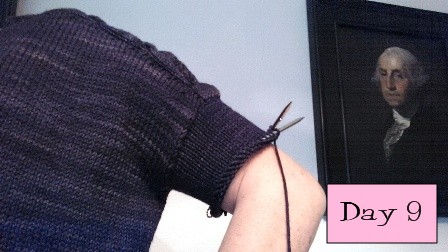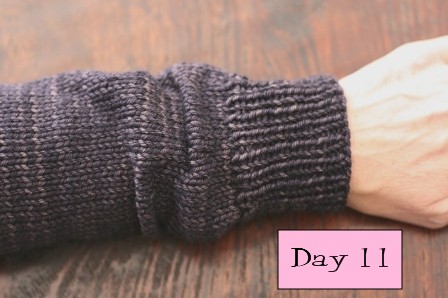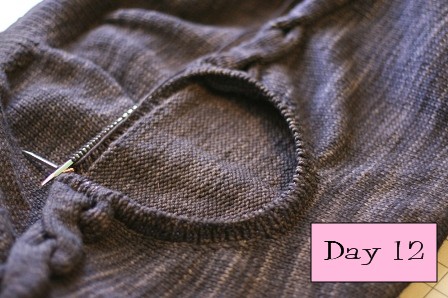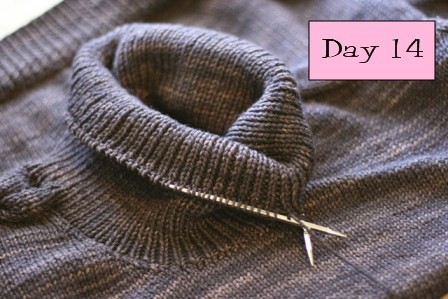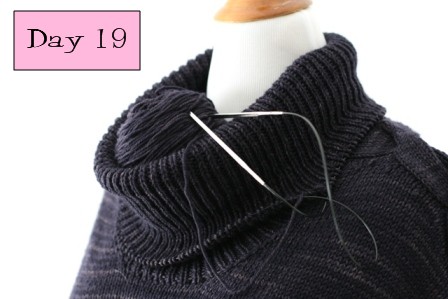 Notes on my experience with knitting this sweater:
– If you ever want to take photos of a sweater progress, don't choose eggplant purple! This color was difficult to photograph.
– The pattern was well-written, and easy to understand. I'd put the knitting skill level at intermediate, meaning probably not a good first sweater for a newer knitter.
– The yarn was a dream to work with.
– The sweater ended up fitting me well, without any alterations. That never happens to me, as I'm nearly 6′ tall…petite women might want to shorten the length and sleeves.
– The sleeves, especially at the top of the arms, are pretty snug (as you can see in the Day 9 photo). They fit me, but my arms are kind of spindly – I can see them being uncomfortably snug for many women.
– I'm really happy with the sweater except for one thing – the cables along the shoulder didn't flatten out much, and it kind of looks like I'm wearing shoulder pads. I think it's probably due to the "loftiness" of the yarn I chose. I'm going to try steam blocking the cables to see if I can get them to flatten out a bit.