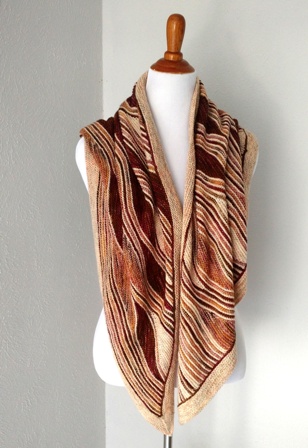 Tapestry Knitting is the exciting new technique used in the SKEINO Miss Grace Shawl, and I'm so excited to bring you this video tutorial explaining how to work the free Miss Grace pattern.
CLICK HERE to see the beautiful colorways on the SKEINO website and order your yarn kit.
SKEINO also has 32″ and 60″ needles.
The free pattern link is on the Ravelry page – be sure to like and queue!
Time-coded Video Links:
Intro
Working Chart A
Working Chart B
Working the Border
Details and more photos of my Miss Grace can be found on my Ravelry project page. The colorway I chose for my shawl is "Sherri", and the colorway of the yarn in the video is "Barb".
I've done two other tutorials for SKEINO which can be found here:
Arabella
Scarf-in-a-Scarf
This blog post explains more about Tapestry Knitting, the technique used in this shawl.
To learn more about SKEINO and how they are collaborating with organizations that employ people with special needs in Germany and the US, visit this blog post.