To see the colorways available in the Operetta kit or to purchase a kit, visit the SKEINO site here.
You can download a copy of the free pattern on the Operetta Shawl Ravelry page.
SKEINO ships from the US, to locations worldwide.
Please watch the entire video for instructions on how to enter the giveaway. This contest is open to US and international viewers (customs charges may apply outside the US). The contest is open until 12:01 am (US Central Time), March 16, 2016; and the winners will be announced in video on March 17, 2016. The winning email addresses will be chosen by random number generator.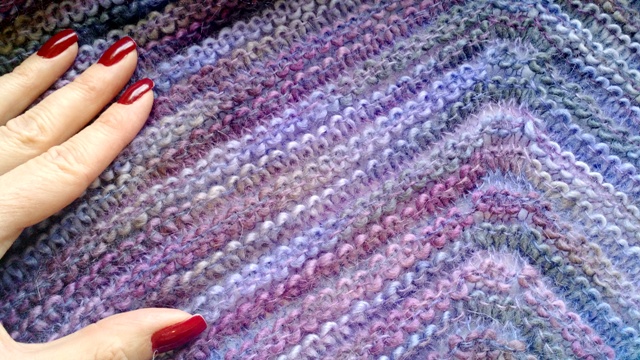 Fill out the form below to enter this SKEINO giveaway, and subscribe to the SKEINO newsletter. You will always be given an opportunity to opt out. (Even if you entered to win a previous SKEINO giveaway, you'll need to enter again for this giveaway. You won't be automatically entered.)