Using the Portuguese style of knitting in fair isle is a unique way to keep both strands of yarn easily going at once.
This video is sponsored by Eucalan, the wool soap I trust for all of my knits – I've used this fiber wash for years! Eucalan is available at many retailers, you can learn more and purchase at their website here.
You can see my playlist of Portuguese Knitting videos here.
My two magnetic Portuguese knitting pins are from these Etsy shops:
BessTIME Etsy Shop
CoffeeNapKnit Etsy Shop
The hat I'm knitting in the video is called Bror. I finished this hat a few weeks ago using opposite dark/light coloring. The yarns I'm using are both Berroco Vintage Worsted.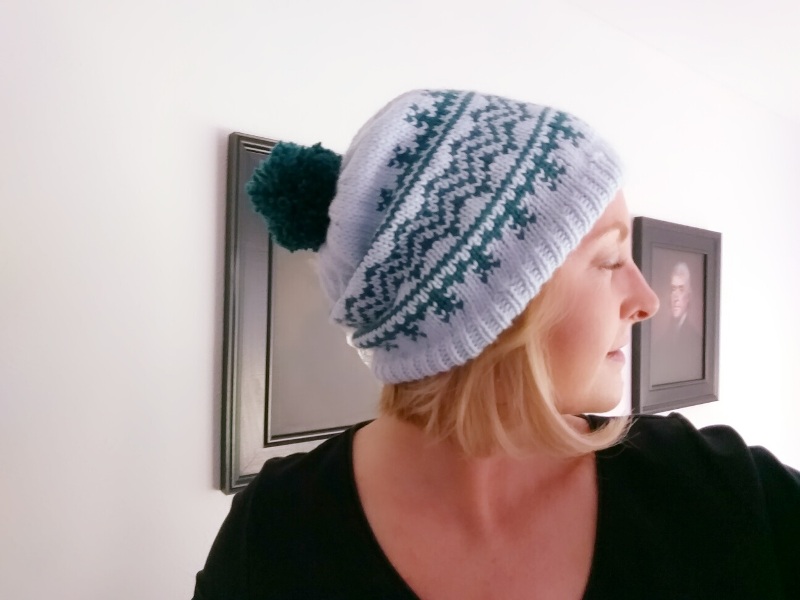 The needles I'm using in the video are Knitter's Pride Royale from a 16″ needle set.