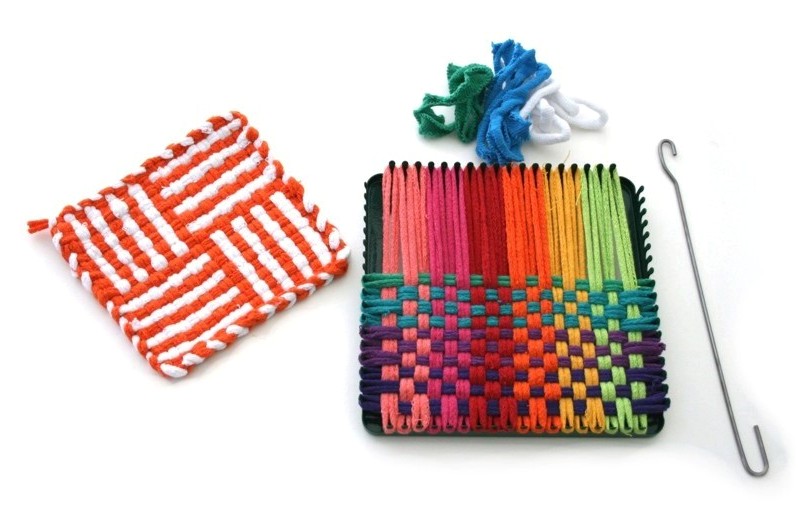 The last video of 2016 is kind of a one-off, not knitting or crochet. (No worries, we'll be back to knitting and crochet next week!) I hope you have as much fun making these workhorse potholders as I have.
The loom I used is from Harrisville Designs. I used both their loom and their 100% cotton loops.
Below are the patterns I show in the video. The images either show both the warp and weave, unless the warp and weave are identical, then I just show one photo.