This week, Casey interviews Erin Peloquin from Digital Photography for Moms about tips for getting great photos of your knitting. You can see before and after photos of Casey's knits here on her blog.
From Our Sponsor – Mountain Meadow Wool Legacy Yarn Club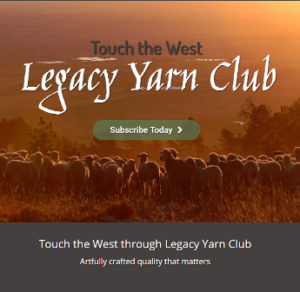 Visit the Mountain Meadow Wool website for more info on the Legacy Yarn Club, and to sign up for their newsletter.
Links:
Videos: All of my seaming and grafting videos (including basic mattress stitch and Kitchener stitch)
Casey's felted bag