To enter the contest to win one of the two kits, fill out the form below to subscribe to the Filatura di Crosa newsletter. (You will not be sent an email to opt-in, as in previous giveaways.) You can opt out of the mailing list at any time.
IF YOU ARE HAVING DIFFICULTY WITH THE FORM, PLEASE TRY USING A DIFFERENT DEVICE OR BROWSER. (THE ISSUE IS LIKELY DUE TO A FIREWALL ON YOUR COMPUTER, FROM YOUR ANTIVIRUS SOFTWARE.)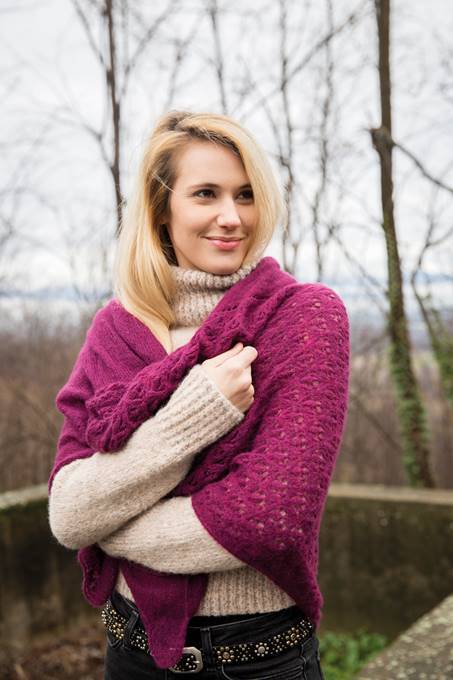 The winners will be chosen by random number on December 13, 2017, and winners will be notified using the address you use in the form below on December 14, 2017.
Aylin Shawl pattern can be found here.
You can see other designs by Filatura di Crosa here on their Ravelry page.
The yarn in this kit is Filatura di Crosa Superior.