Happy 13th birthday to Ike! Handsome as ever.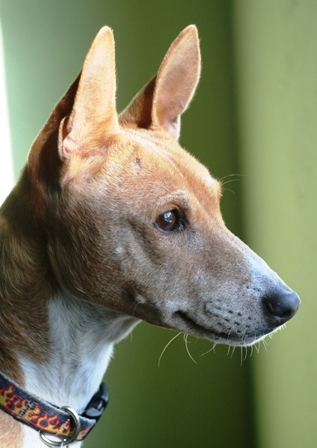 I got Ike when he was still a puppy, which means we have a long history together. He has a lot of responsibility here at Verypink Headquarters, as he's the Alpha Dog and in charge of keeping the other dogs in-line. Unfortunately, he's the laziest Alpha EVER, and he's cool with allowing a lot of shenanigans to go on under his watchful eye.
I believe he plans to spend his birthday the same way he has spent the morning so far –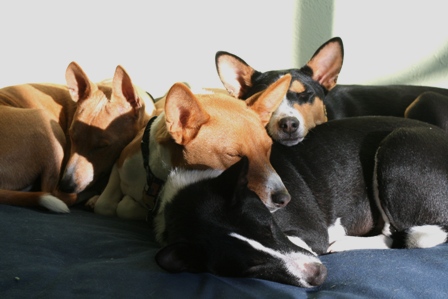 One long nap, with breaks to eat and go for walkies.
Interesting note about Basenjis – because they are primitive dogs, the females only go into heat once a year, all at about the same time. The result is that Basenjis are born in December and January, with few exceptions. Ike's birthday is one of the last Basenji birthdays of the season.
Happy Birthday to my Munky!