Have to share this! From the artist's mother –
I watched this tutorial with my 9 year old daughter. We're working on teaching her to knit. She sat next to me, enthralled with you, and went so far as to draw a picture of you doing your tutorial video, complete with the coffee cup (that is identical to some we have), and the quote "Weaving ends is fun". Anne makes an appearance in her rendering as well.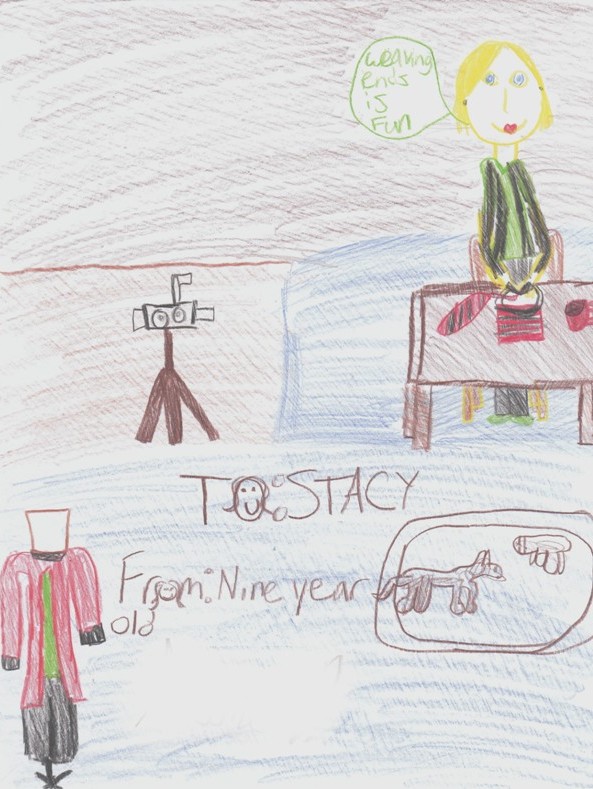 Love the level of detail, including the camera and the dog in the bed on the floor. Thank you, Feisty Irish Wench, for scanning this and sending it to me! Delightful.