My Traveler's Life Afghan, four years in the making. I started this back in January 2008 as a long-term project that would help me use up small amounts of yarn leftover from other projects. Today was Binding-Off Day!
January 2008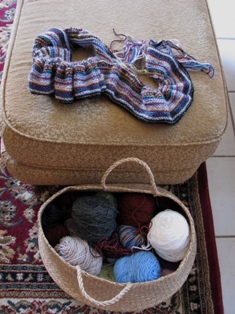 The details –
Pattern: Traveler's Life Afghan by Stephanie Pearl-McPhee
Yarns used: 100% worsted-weight animal fiber; including wool, alpaca, cashmere, angora, mohair, and llama
Needles: Size 9 US Addi circulars, 40″ cord
Size: 86″ long by 96″ wide (fits a king-sized bed as a bedspread)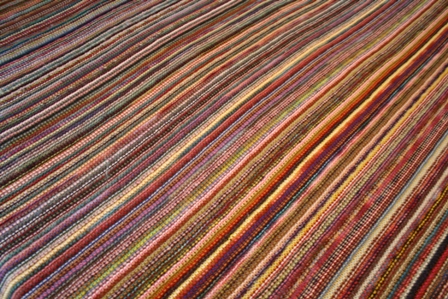 I cast-on 365 stitches, I changed color every row, and I knit for approximately 620 rows. This is a garter stitch blanket, so every row is knit, without purling. The finished blanket weighs about 2800 grams. That means that if I had bought the yarn for this (instead of using leftovers) I would have needed to buy 28 hanks. That's over 6,000 yards.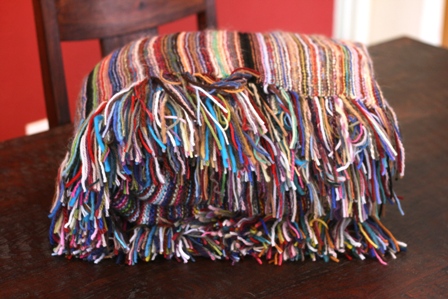 Now? I will continue to use up leftovers by making another Log Cabin Quilt. Should have another bedspread in 2016. 🙂