At the request of petite knitters and knitters living in very chilly climates, I've updated the Rodeo Drive Poncho pattern to include instructions for a poncho with a shallower neckline. The pattern is identical, otherwise. Here are photos of the two necklines: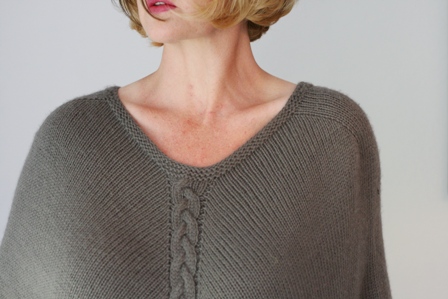 This is the original, deeper neckline…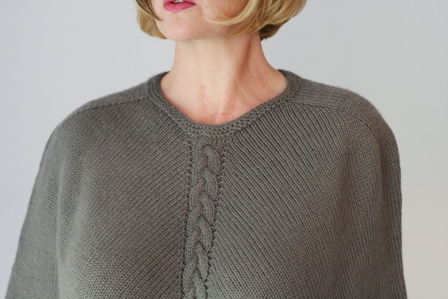 …and this is the new option of a shallower neckline.
If you've already purchased the PDF pattern, you should receive an email and/or Ravelry message with a download link to the updated pattern (no charge). If you would like to purchase the PDF version of this pattern, here you go:
This pattern is available in three different formats, each includes links to 4-part video tutorial:
1. PDF Pattern, traditional and printable. $6.00 via PayPal


2. Amazon Kindle digital download (suitable for Kindle devices and devices that use the Kindle app): $6.00 US.


3. eReader (For non-Kindle eReaders, like Sony eReader and Barnes & Noble Nook, or any device using the Google Play Books app) $6.72 US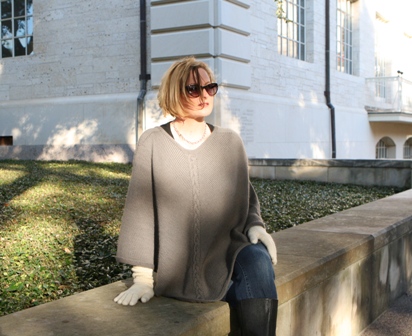 If you have purchased an eReader version of the pattern, we're still trying to find the best way to update these files. If you have an eReader version and you'd like the update, please drop me a note at staci@verypink.com, and I'll send you the updated text.