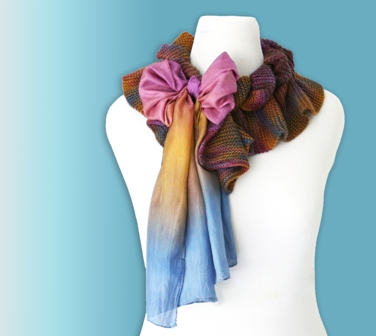 To get your Scarf-in-a-Scarf kit (over 20 colorways available, worldwide shipping), visit the SKEINO site here.
The kit includes four different patterns, which you'll see in the video, and the images below.
Mitered Square Scarf: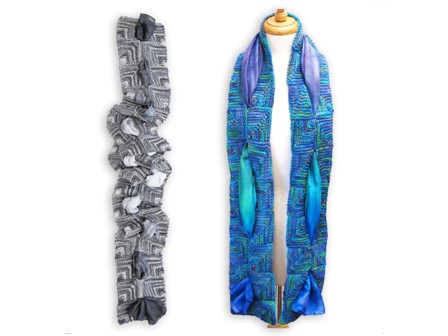 Four different ways of wearing the Classic Scarf: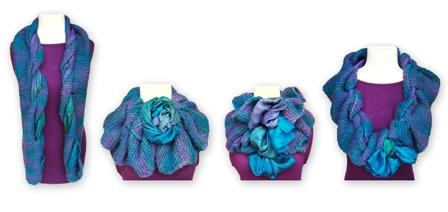 Crocheted Scarf: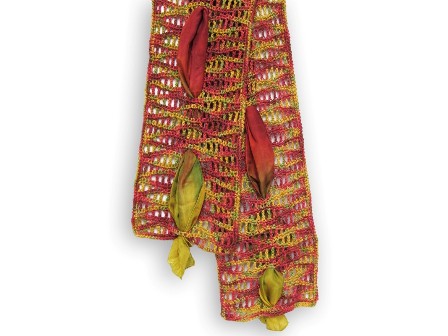 Ruffled Scarf: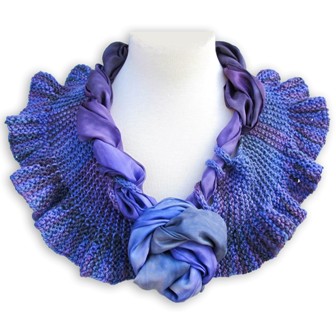 The colorway I used in my scarf is Norma.
The other colorways are:
Mitered Square scarf – Coal
Garter Stitch Scarf (worn long) – Crocus Pastel
Garter Stitch Scarf (worn long with a twist) – Tosca
Garter Stitch Scarf (tied with a rosette) – Norma
Crocheted Scarf – Summer
Ruffled Scarf – Parsifal
The bamboo pins I use can be found here.
The name of bulky yarn I used to demonstrate weaving in the ends is lost to time – sorry! I think "Peruvian Wool" was part of the name.
My silver ring is actually a knitting needle gauge, and can be found here.
The nail polish I'm wearing is by Julep, and isn't actually a color, but I like the way it looks. It's a nail treatment, called Oxygen Nail Treatment. It seems to help my nails grow, and prevents chipping and peeling.