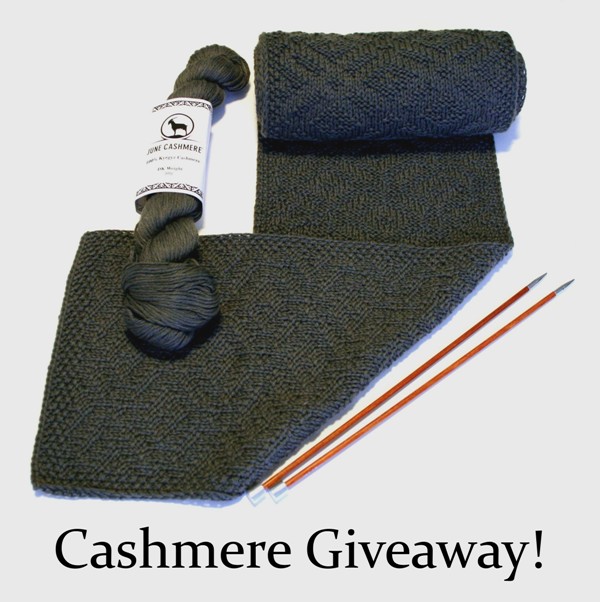 The nice folks at June Cashmere have given me three hanks of their Cashmere DK to give away, in the limited-edition Silver Bell Colorway. The prize also includes the pattern for this scarf, His or Her Scarf by Kristen Kapur.
June Cashmere has a great story and beautiful photos of Kyrgyzstan on their website, be sure to check out their Who We Are page.
To enter the contest, fill out the form below to subscribe to the June Cashmere newsletter. You will be sent a confirmation email (sometimes it's very quick, sometimes it takes a while, please be patient). When the email arrives, click the "Yes, subscribe me to the list" button in the email to confirm. You can opt out of the mailing list at any time.
The winner will be chosen by random number on November 11, 2016, and emailed to the address they use in the form below.