A few weeks ago I started my first-ever vegetable garden. In fact, it's my first-ever garden ever. In Seattle, I had roses and dahlias in my yard, but they were planted by the previous home owners, so I was just the new babysitter. This garden is mine, all mine.
I had to start by cleaning out the garden bed. There was an 8′ cactus there that had fallen over last fall, and two tons of aloe vera. (Seriously. There was enough aloe vera there to soothe the sunburns of a thousand redheads.)
Once that was all cleared out, I got on with the fun part. However, I realize there are limits as to what I can do.
Here's the thing with my garden.
I have X amount of knowledge about gardens. If it requires X + 1, the garden will fail.
I have Y amount of patience with a garden. If it requires Y + 1, the garden will fail.
I have Z amount of time for a garden. If it requires Z + 1, the garden will fail.
So far, the garden has only required X, Y, and Z to thrive! Take a look…
Grape tomato flowers.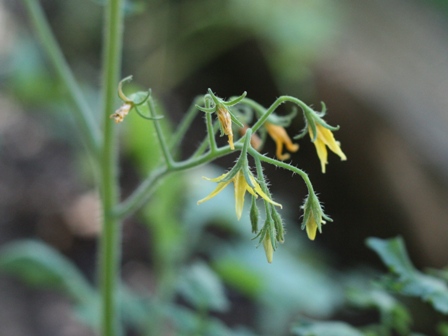 Happy little tomato plant.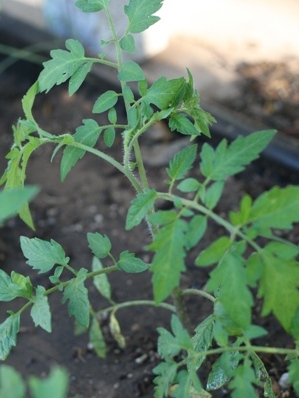 Cucumbers that continue to grow, even though a neighbor's cat crushed them.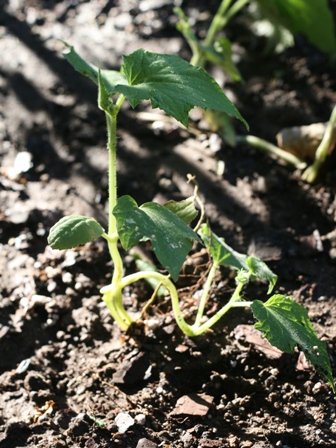 Basil, loved by me and the snails.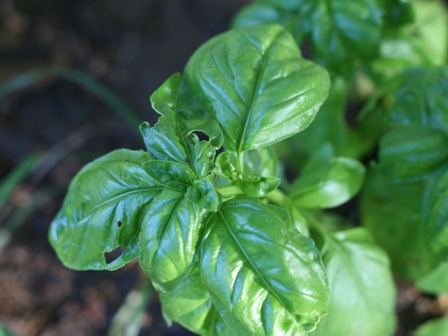 Green beans. String beans? I don't know if there is a difference.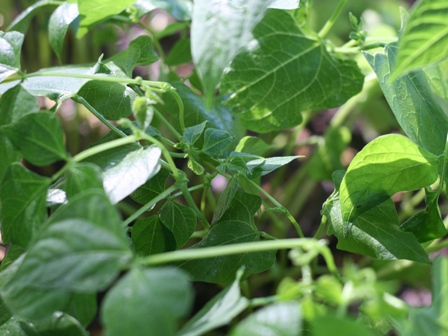 Strawberries.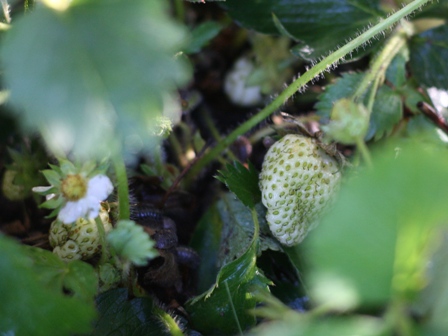 (I also have onions…but, wow. They don't photograph well.)
So far, so good. I water every morning, and pull the weeds as I see them. If this is all it takes, we're good. I'm really enjoying it, and I haven't even picked anything yet.
In case you were wondering about what the dogs are doing this very minute, here you go. We just got back from our morning walk. Whiskey is still such a baby that our walks totally wipe him out, which is very nice. He's teething, so it's good when the little land shark sleeps.