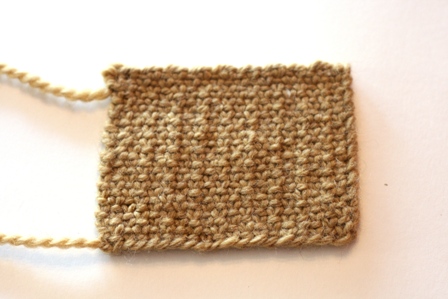 The Linen Stitch is a simple, two-row repeat that makes a dense, flat fabric that looks woven instead of knit.
Want to give it a try? Download the free Ravelry PDF, which includes a link to an instructional video on the Linen Stitch. (The video is also available at the bottom of this post.
For a little variation, here is the stitch knit in two-row stripes. Cool zig-zaggy look!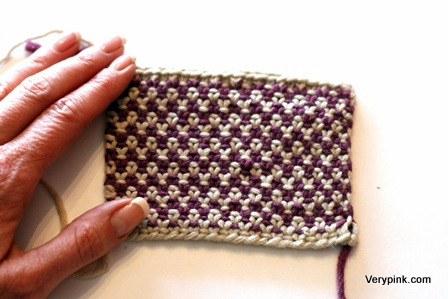 And here it is knit by holding two strands of yarn together as if they were one –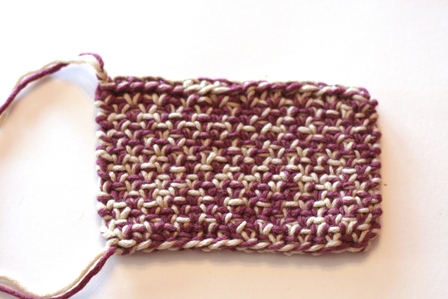 Maybe you already have ideas for projects using this stitch, but here are some of mine. Placemats, table runners, rugs…yes, all of my ideas seem to revolve around home decor.
Have fun!