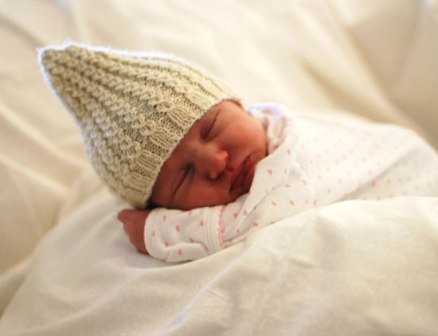 I'm very excited to offer this free tutorial! This pattern is a very cute knit for the babies in your life, or to make up for donation to the newborn intensive care unit at your local hospitals. Free pattern plus a four-part video tutorial (video embedded at the bottom of this post.)
We're using the Incredible Expanding Gnome Cap pattern by Maureen Hefti of Ravenous Knits. You can get your free copy of the pattern HERE. Many thanks to Maureen for allowing us to turn her awesome pattern into a video tutorial.
Size: One size fits preemie to three months
Yarn: sport weight (5 ply)
Needles: size 1 (2.25mm)
This cap is very stretchy, so you do have some play with the yarn weight and needle size. I used sport weight yarn and size 3 (3.25mm) needles.
Be sure to check out Maureen's other designs, as well as my other video tutorials.
Here are direct links to the different parts of the tutorial:
Video Part 1: Introduction
Video Part 2: Getting Started
Video Part 3: Reading Charts v. Written Instructions
Video Part 4: Stitch Demonstrations