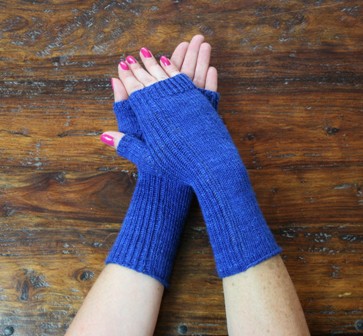 Get your free pattern by clicking here!
Many thanks to Courtney Spainhower of Pink Brutus Knits for this fabulous free pattern! You can see Courtney's other designs on in her Ravelry store.
Information on things you'll see in this video:
The yarn I used on my finished blue mitts is Alpha B, Single Silk B, in color Crater Lake.
The yarn I used on my finished dark purple mitts is Alpha B, Single B, in color Marionberry Coulis.
Alpha B yarn is available at Knit Purl.
The double-pointed needles I'm using are Knitter's Pride Bamboo.
The ball-chain stitch markers I use are from RyCrafty on Etsy.
The green yarn I used for demonstration is Cascade 200 – color name unknown!
The sweater I'm wearing (not my design) is this pattern, knit in a discontinued cotton yarn.
The nail polish I'm wearing is Julep, color Sushmita.