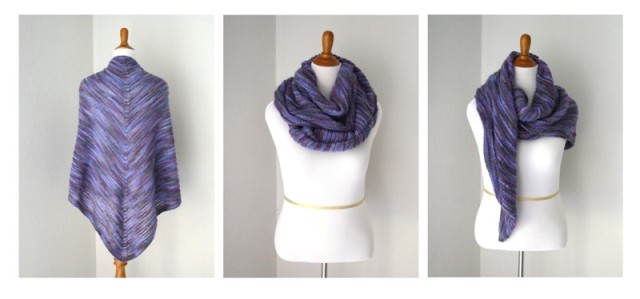 Like most knitters, I get excited when I get a chance to knit with really beautiful yarns in gorgeous colorways…and this shawl is very exciting! The Operetta kit comes with two distinct yarns – a merino/silk, and a kid mohair/silk. The two yarns work together to elevate garter stitch to something really unique.
To get your Operetta kit and follow along with the tutorial, visit the SKEINO site here.
The free pattern can be found here on Ravelry, be sure to favorite and queue!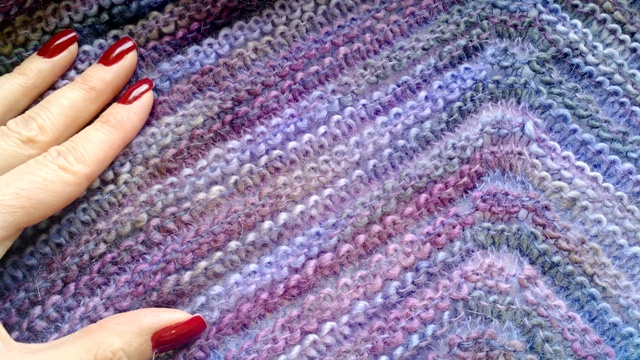 SKEINO ships from the US, to locations worldwide.
Information on things you'll see in the video:
The colorway I used on my finished shawl is Lilac.
The colorway I used for demonstration is Don Carlos.
The needles I used are Knitter's Pride Bamboo DPNs.
The yarn I used in the worsted sample is Knit Picks Wool of the Andes.
My pink row counter was a gift, and I have no idea of the brand. It actually isn't that reliable. I recommend this one.
The nail polish I'm wearing is by Julep, color "Janie".
My silver ring is actually a knitting needle gauge, and can be found here.