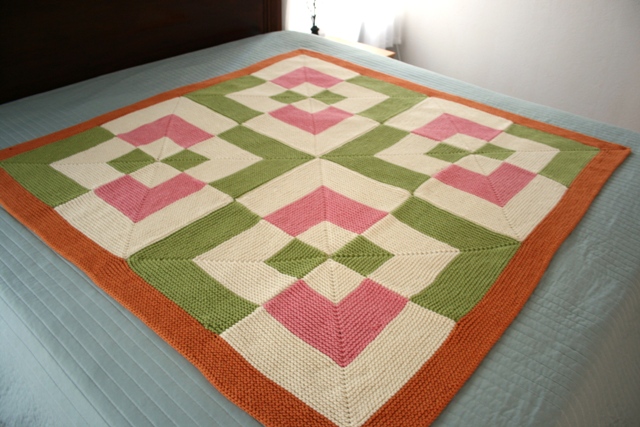 This video is an introduction for my new Bento Box Quilt pattern, everything you need to get started with understanding the construction and workshopping colors. Part 2 is now available, which includes the free pattern and knitting tutorial.
The Bento Box Pattern and Coloring Page are a FREE RAVELRY DOWNLOAD.
The yarn used in this quilt is KPC Gossyp Chunky. There are 40 colors available of this gorgeous yarn!
Yarn Amounts:
Main Color (Ivory in my blanket): 13 balls
Color 1 (I used Celery): 9 balls
Color 2 (I used Rosie): 5 balls
Border Color (I used Sunrise): 7 balls
The finished quilt is 60″ square, (152 cm).
The pattern isn't available until April 19, but you can still queue it here on Ravelry.
The needles used for this blanket are size 10.5 US (6.5mm) 24″ circulars and 32″ circulars. (You can knit the whole thing on 32″ circulars, but if you have an interchangeable set, it is nice to work the mitered squares on the shorter cord, then switch to the longer cord for the border.) You will also need a needle one size larger (11 US, 8.0mm) for binding-off.
If you'd like some color inspiration, this Google Image Search for "bento box quilt" shows what some very creative people have done with this design in fabric.
My nail polish is by Julep, color "Charissa".