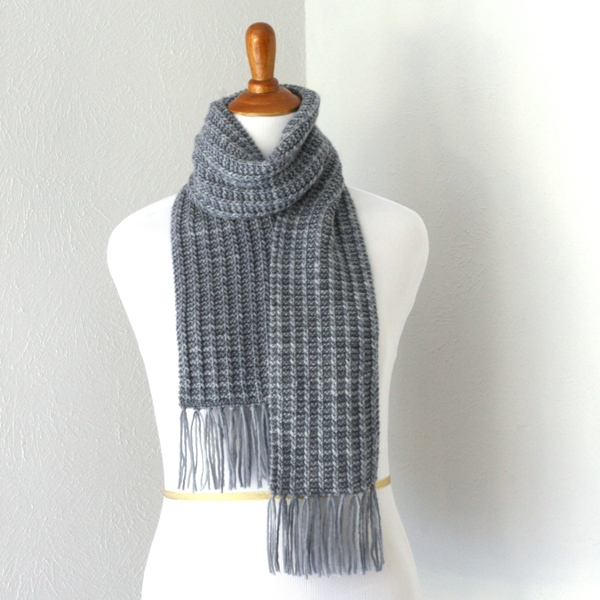 The One Row Scarf by Stephanie Pearl-McPhee is a simple scarf that I recommend as an easy pattern that always knits up into a great looking scarf. In this video I walk through the stitches and tips on knitting this scarf.
You can find the free One Row Scarf pattern on the Yarn Harlot's website.
You can visit the Yarn Harlot's blog here.
There are over 10,000 pattern pages for this scarf! You can see other knitters' finished scarves and get ideas for your own by browsing here.
The cast-on for this pattern is "a multiple of 4, plus 2". If you need help understanding this, this video will help.
Here is my video on adding fringe.
Detailed info on the gray scarf I knit can be found here.
The yarns I used in my examples are both Knit Picks Preciosa Tonal.
You can use any needles for this pattern (straight or circular), I'm using double-pointed needles only because they are short and fit well on camera.
My nail polish is by Julep, color "Evan".